INNOVATIVE LABORATORY FURNISHINGS BACKED BY EXCEPTIONAL SERVICE, QUALITY, AND DELIVERY
Inter Dyne designs and manufactures a complete line of innovative pegboards, shelving, work surfaces, casework, and canopy hoods to outfit any lab.
Inter Dyne stainless steel casework features heavy-duty construction, adjustable doors and shelving, and a wide variety of sizes and configurations to fit any lab. Double-pan construction of doors and drawers, five-knuckle institutional hinges of 13-gauge stainless steel, and removable back panels make cabinets durable and adaptable.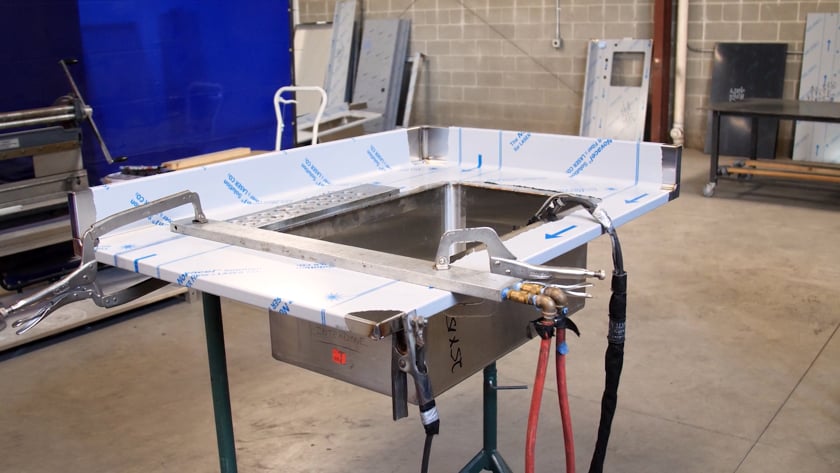 Inter Dyne Systems was founded more than 40 years ago, fabricating stainless steel drying racks for laboratory glassware. Over time we gained a reputation as a leader in the stainless steel laboratory accessories marketplace and since then, we've built upon that foundation with a complete selection of high-quality pegboards, shelving components, narcotics storage cabinets, countertops, and innovative acrylic and epoxy products.
Use our comprehensive line—backed by dependable service, consistent quality, and on-time delivery—to design a customized, versatile laboratory workstation that keeps all your materials within easy reach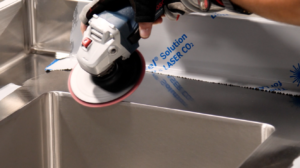 What makes Inter Dyne stainless steel lab furnishings different? We start with high-quality 16-gauge, 304 stainless steel with