Pegboards serve multiple functions in a lab, from providing a sanitary way to quickly dry equipment to keeping oft-used materials visible and organized. Most laboratory pegboards come with a variety of accessories, including different peg lengths, drip troughs, screen inserts, drain grids, and much more. The right pegboard is invaluable for helping scientists operate more efficiently. 
Here's an overview of the advantages and characteristics of the most popular types of pegboard materials and mounting options, to help you decide what's best for your lab.
Pegboard Material Options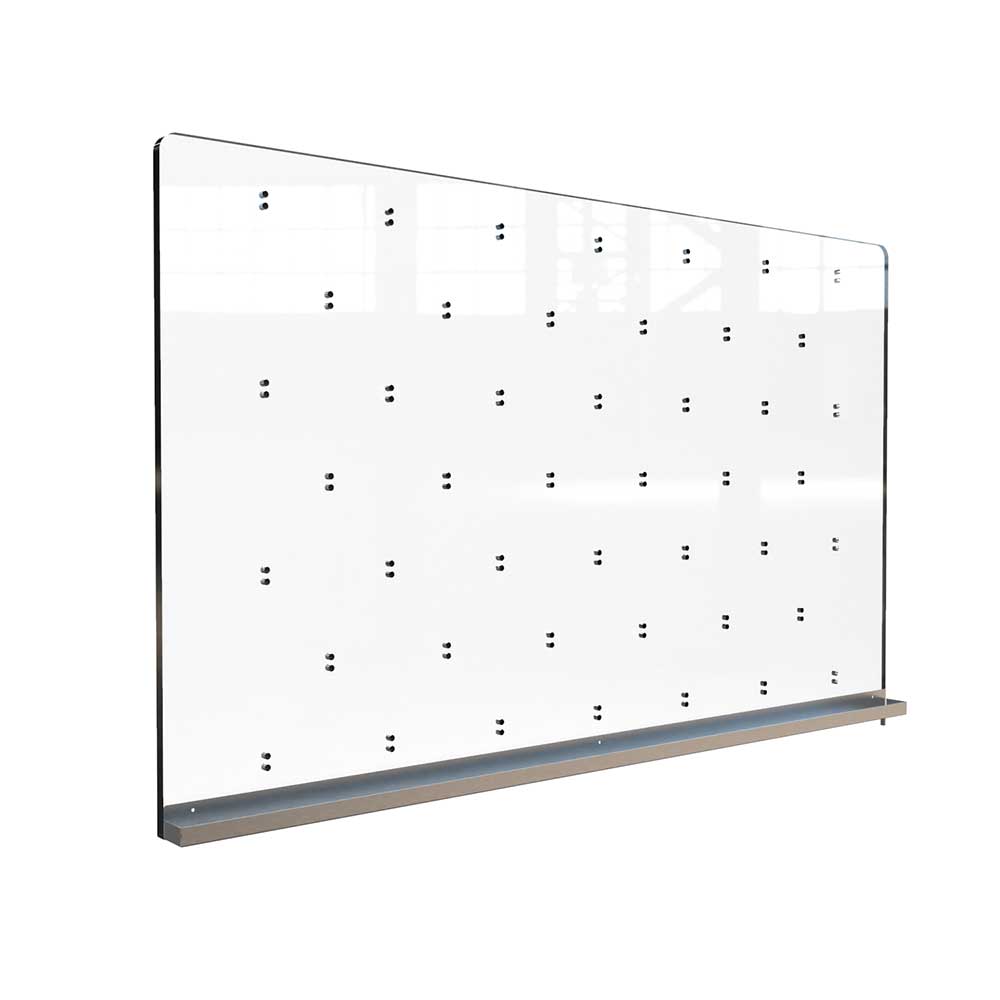 Acrylic Pegboards: Let the Light Shine Through
An excellent solution for low-light areas, acrylic pegboards allow light to pass through, which improves workspace visibility, helps create a more open atmosphere, and provides lab workers with as much light as possible at their workstations. Transparent pegboards can also facilitate more collaboration between colleagues. 
Most acrylic pegboards can be supplied with a frosted back to obscure the view of drying equipment and the workstation itself while only toning down—but not blocking— light. Make sure you choose an acrylic pegboard with eased and flame-polished edges for a clean, safe, and aesthetically pleasing result.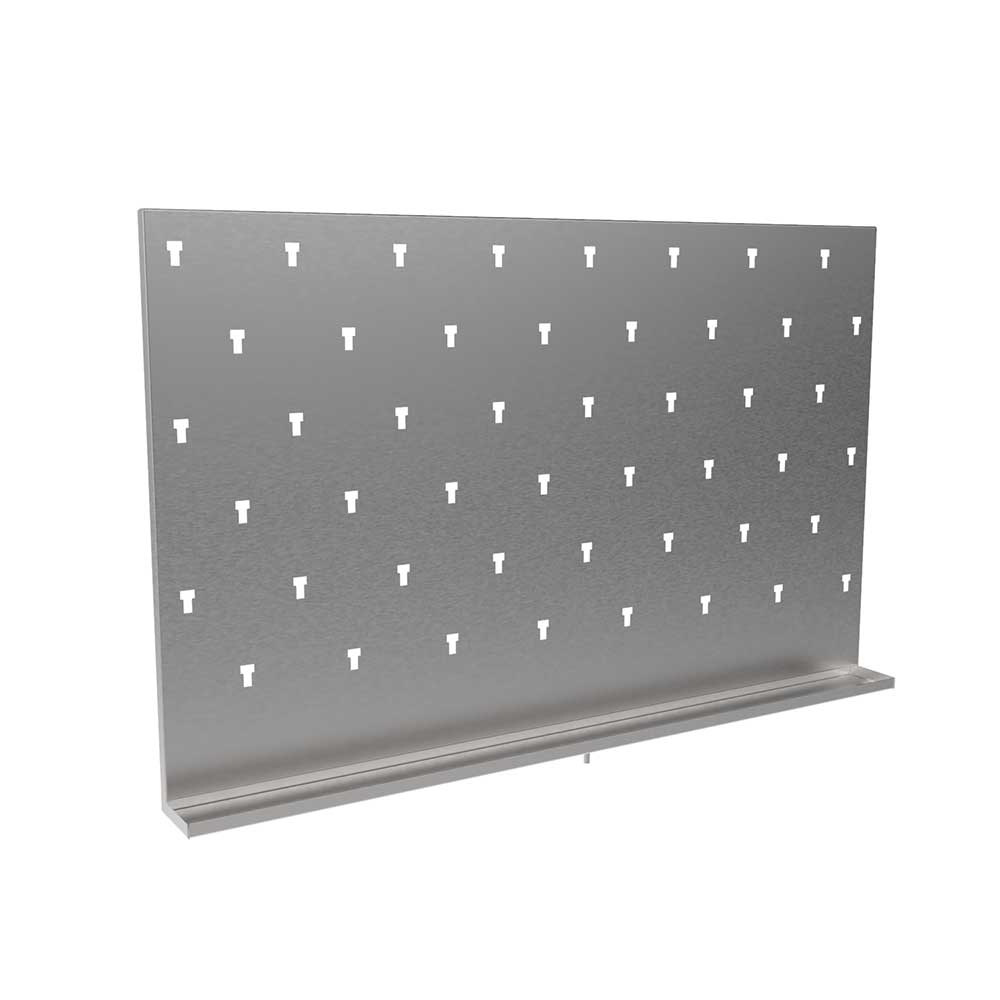 Stainless Steel Pegboards: Easily Sterilized and Lightweight
An excellent choice for almost any lab, stainless steel pegboards won't corrode, will not stain, dry quickly, and are compatible with most chemicals. Due to their standard peg spacing and unique peg base design, these units can also offer a large selection of accessory items such as baskets, shelves, pipette racks, and more. 
Stainless steel's excellent cleanability is another plus for sterile environments: simply wipe down the pegboard with a recommended cleaner. Stainless steel is lightweight, making these pegboards less expensive to ship and easier to install than other materials.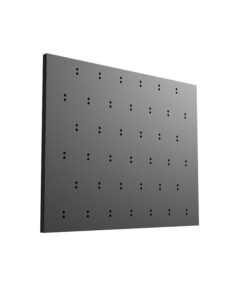 Epoxy Pegboards: The Ultimate in Chemical Resistance
Opt for an epoxy pegboard, a classic choice for labs, for the ultimate in chemical resistance in an easy-to-install, readily available pegboard.
Epoxy pegboards are resistant to corrosive chemicals and high heat, and therefore an excellent way to avoid risking any degradation. When time is of the essence and you need a pegboard ASAP, epoxy pegboards are typically readily available from manufacturers.
Pegboard Mounting Options
Freestanding
Where space is limited, choose a freestanding assembly that can be mounted to any lab work surface, making sure that it comes with all necessary installation hardware, and add a finished back panel for support. And just like that, you've turned available countertop space into a workstation. 
Raised Top Assembly
If wall, utility chase, or countertop space is limited, choose a raised-top assembly to lift the unit off the work surface and free up space below the pegboard. Maximize space to the fullest by mounting two pegboards back to back, or add a finished back panel to a single pegboard for support.
Wall Standard Mount
No available countertop space? No problem. Wall-mounted pegboards can be mounted so they are fully adjustable, allowing you to raise or lower the unit to your desired height, making any workstation that much more versatile. 
Let Inter Dyne Help You Choose
At Inter Dyne we believe having an organized workstation helps you operate more efficiently. Our industry-leading line of stainless steel, acrylic, and epoxy pegboards and accessories allow you to quickly dry important (and often fragile) equipment while keeping it all readily at hand. Inter Dyne pegboards come in a wide variety of sizes and mounting options, meeting the needs of any lab setting. Let us help you choose the best products for your lab by contacting us today.